Maejo University Delegation Headed by Professor
Chamnian Yosraj Visits Jiangnan University
Recently, Maejo University Delegation Headed by President Chamnian Yosraj, paid a friendly visit to Jiangnan University. The main purpose of this visit is to establish a cooperative relationship between the two universities, sign a cooperation agreement, and discuss the cooperation content. Xu Yan, Vice President of Jiangnan University, met with visiting guests.
On behalf of Jiangnan University, Xu Yan expressed a warm welcome to the delegation from Maejo University, and introduced the university discipline construction, personnel training, scientific research and international exchanges. Professor Chamnian Yosraj thanked for the warm reception and gave a brief introduction of the university history, the discipline characteristics of agriculture and the concept of running a school. Subsequently, the two sides made in-depth communication of students exchange, research cooperation and other aspects of cooperation. Xu Yan focused on the initiative of taking the advantages and influences of our food disciplines to prepare building the National Food University Union among the countries of 'the Belt and Road'. He sent an invitation to Maejo University, and Professor Chamnian Yosraj was pleased to accept.
Finally, Xu Yan and Chamnian Yosraj signed the cooperation agreement between Jiangnan University and Maejo University. With the agreement, the two sides clear the future areas of cooperation and direction.
Thailand is one of the core members of 'the Belt and Road', and Maejo University is Thailand's oldest agricultural university. In order to serve 'the Belt and Road' initiative better, our university is actively planning to play the leading role of the dominant disciplines as the core, make use of existing partners to promote 'the Belt and Road' continually along the country's education cooperation. The National Food University Union among the countries of 'the Belt and Road' aims to promote the teaching and research cooperation within the union and service the industry development.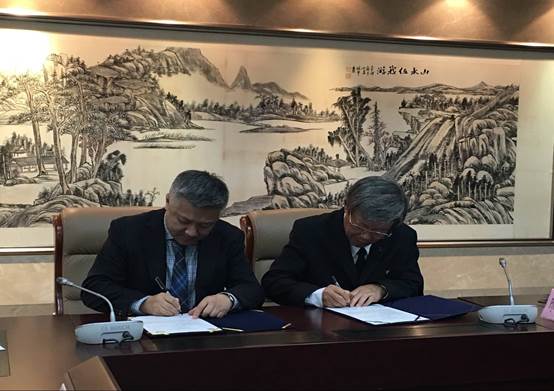 Signing an Agreement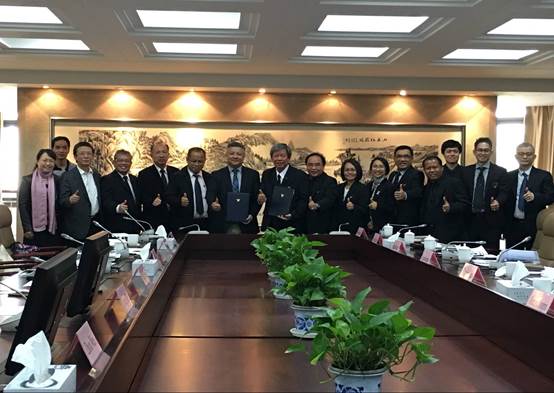 Group Photo